Bringing new voices, and communities, to the world of podcastsBringing new voices, and communities, to the world of podcasts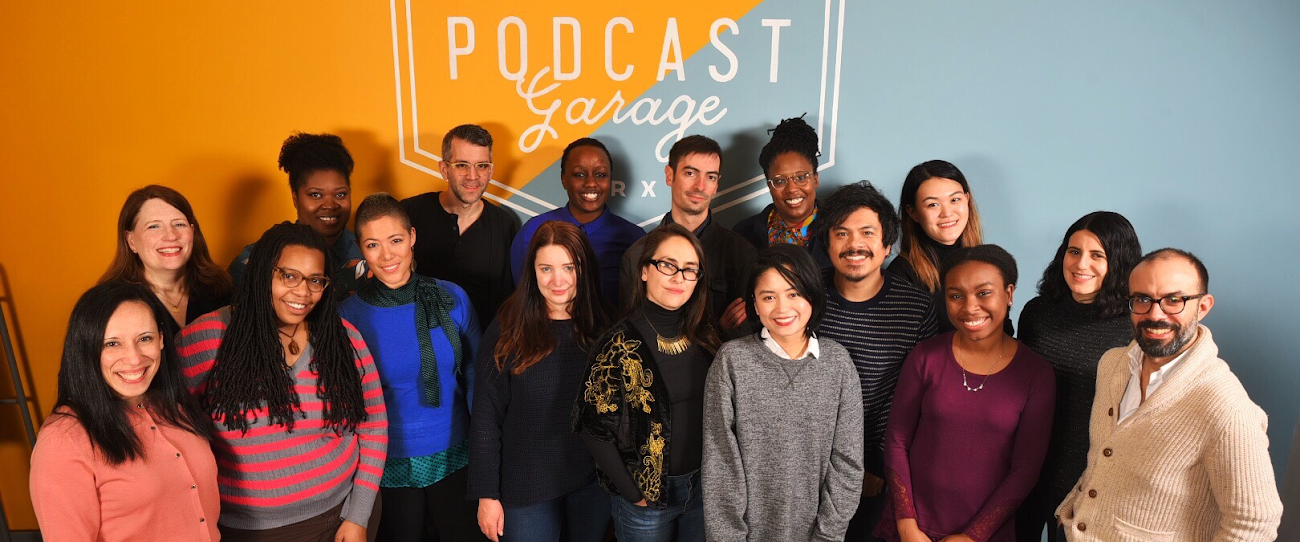 When we arrived in Boston for the Google Podcasts creator program bootcamp, we experienced the total opposite of our situation in Santiago. At the PRX Podcast Garage, we met amazing trainers and the five other teams in the program. It was a dream to talk about podcasting for twelve hours a day with a diverse group of people who share our passion.
Through the other teams, we learned how many different goals a podcast might have: raise awareness about LGBTQ+ people's lives in a place where homosexuality is illegal ("AfroQueer"), tell stories from the Filipino diaspora ("Long Distance"), reflect on modern beauty standards ("The Colored Girl Beautiful"), introduce children to Puerto Rican history ("Timestorm"), or talk about car culture and road rage ("Who Taught You How to Drive?!").
We created our podcast, "Las Raras," in 2015, inspired (like many) by the first season of "Serial." As a journalist and a sound engineer, we heard right away what podcasts could do. This intimate medium is perfect for telling stories of people who are frequently overlooked, stories of people challenging norms and stories of people defying the status quo.
In other words, podcasts let us tell stories we feel passionate about and are not often heard in Chile. Right away, we loved the innovation and openness podcasting offered. But it was daunting, too. We had to learn a new way of interviewing and structuring stories, and how to use sound without visuals. There were almost no other podcasts in Chile at that time, too.
It was also financially risky. Our first two seasons were self-financed. Luckily, for our third season, we got some support from the International Women's Media Foundation. It helped, but we were still feeling quite alone and facing an uncertain road ahead. When we first heard about the Google Podcasts creator program, it seemed perfect for us, because its goal is to increase the diversity of voices in the podcasting industry.
We put our hearts and souls into the application, making clear that we were at a critical time for our podcast. Two days before Christmas, we received an email confirming that we had been chosen. It took us a couple of weeks to really believe that it was happening. It's an honor, but also a huge responsibility.
We know the stories we want to tell, and the support of the Google Podcasts creator program will allow us to take "Las Raras" to the next level. Our goal in the program is to find a way to be successful on a long-term basis. With the support of Google, PRX, our mentors and our fellow podcasters, we are focusing our attention on better understanding the needs of our audience, and developing a sustainable business model for "Las Raras." The program offers the training to improve the quality of the stories we love to tell, and those we know our audience wants to hear.